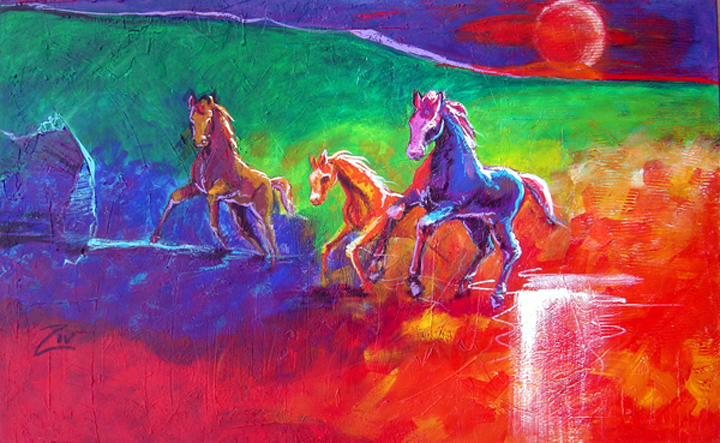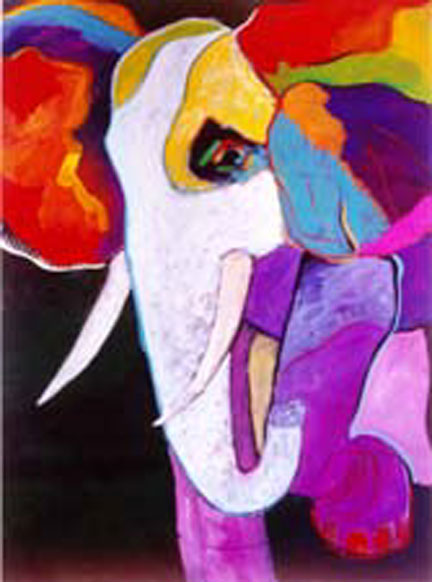 Happy Dog
Obsession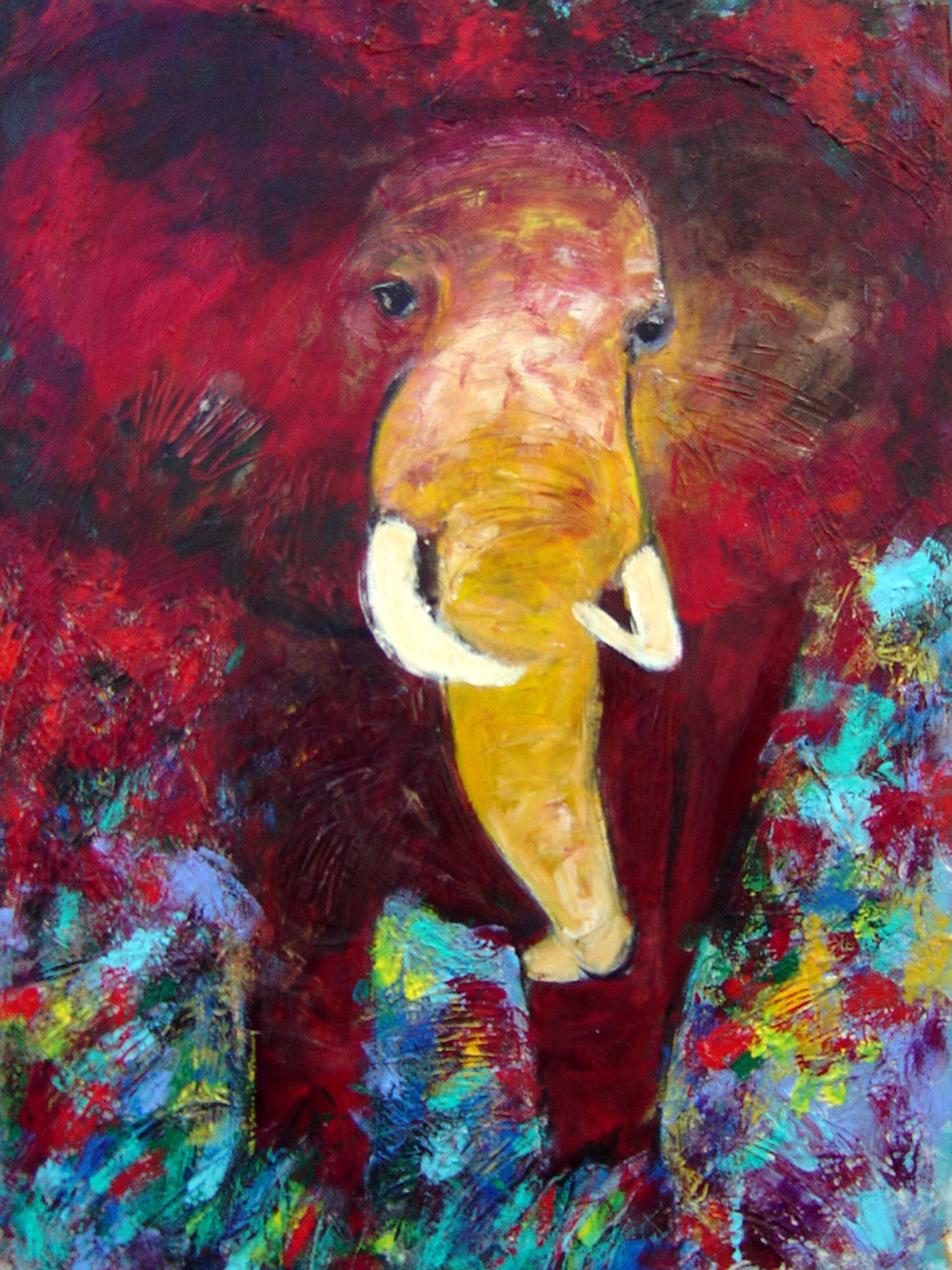 Elephant in Red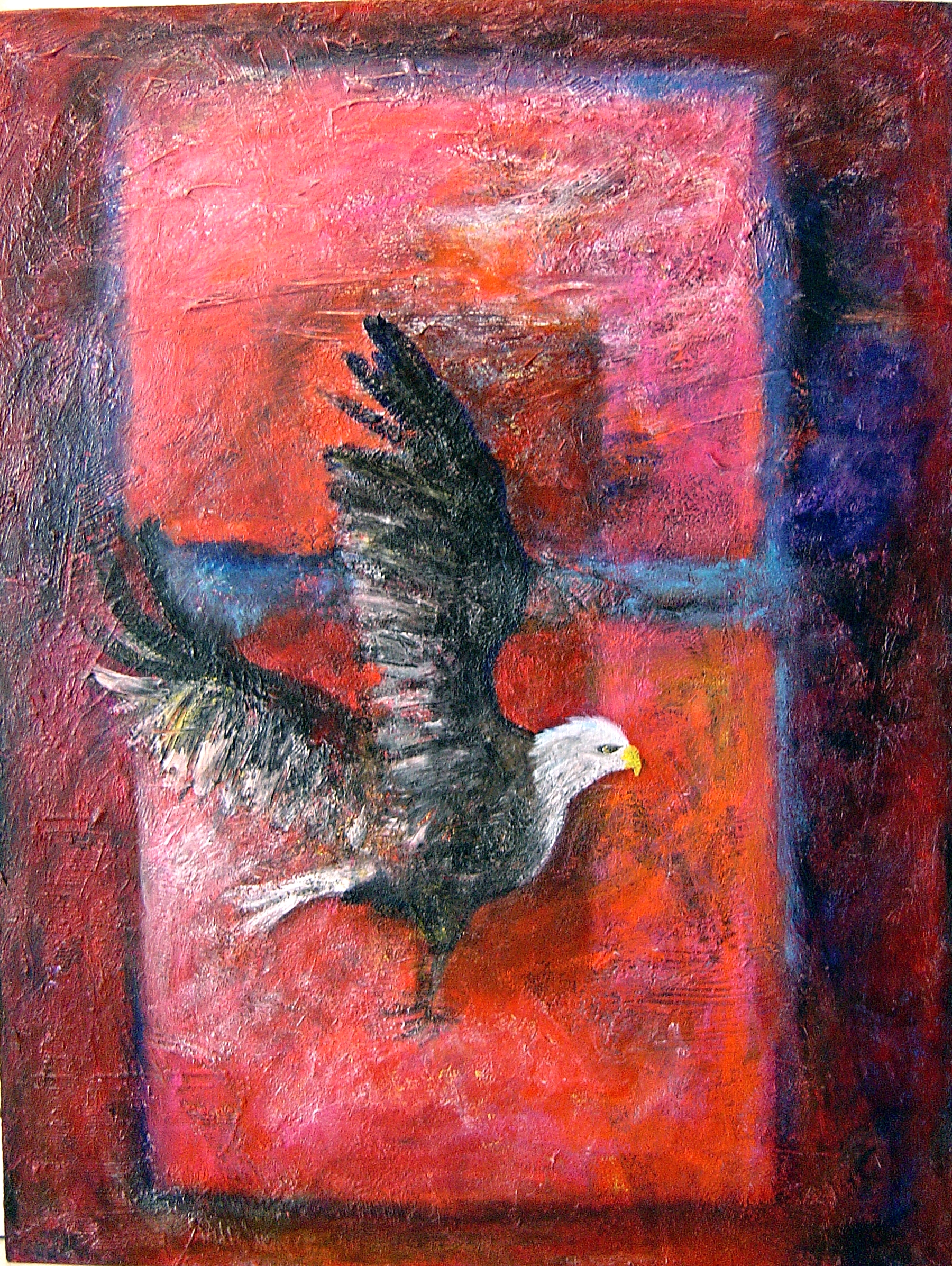 Eagle
Elephant in Red #2
Polar Moon
Elephant #1
18" h x 12" w original on paper
I also paint this image on denim jackets and they look extraordinary. Please go to Wearable Art.
Panther
12" h x 48" w
This beauty was done originally for our Metrozoo here in Miami. We were producing Feast with the Beasts and I designed 3 painted canvas panels to go in the back of the live band. They looked really stunning as backdrops because of the size and color and of course they are big cats which are one of my fave subject matter to paint..
Primitive Horses
30"h x 24' w on 300 lb deckle edge paper
The Primitive Series was designed in the mid 1990's for a company who produced organic shirts. The inspiration for the series came from caves and primitive and tribal symbols. Each shirt came with a packet of seeds and thru the purchase of the garment rain forests were being saved. I just loved the concept and being involved. I own all of the originals and they are available for purchase as a collection.
Derby Day
36" h x 24" w
Another favorite subject matter. Horses.
Dreams
Air (Part of the Four Elements)
This is one of four canvas panels of the Four Elements. Fire, Water, Earth and Air. They all hang from an iron pole with finials however they could be mounted as well.
40" h x 30" w
Earth (Part of the Four Elements)
Tulip with Blues
Border Collie
20" x 16" acrylic on canvas.